Our Product
SYMEX - Systematic Money Exchange Solution
---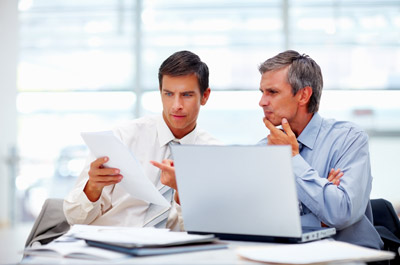 "SYMEX", Systematic Money Exchange Solution, from Mighty Systems is the largest and most popular Enterprise Software among the Money Exchange Companies in Gulf, Far East and West. "SYMEX" today is a software solutions accepted everywhere by Money Exchange business as it meets total requirements of the numerous complex operations of the trade.

Money Exchange operations and Accounting procedures are distinctly diverse and call for stringent management controls and thorough scrutiny by government agencies. Unlike other business, periodic reporting to Central Bank is mandatory. It is of utmost importance that accuracy of transactions and maximum security is maintained through the "SYMEX" Software. As such, many solution providers found it difficult to provide a fully satisfactory solution. It is to the credit of Mighty Systems to have succeeded in this challenging field by coming up with "SYMEX", which completely automated the entire operations of Money Exchanges. Several powerful and differentiating features make "SYMEX" one of the most comprehensive, flexible and scalable solution in its class.

"SYMEX" stands strong with its security oriented facilities and addresses most of the business needs and complex issues Money Exchanges facing with easy and integrity, thus making the management easy.
Symex - Product Overview
Graphical User Interface and web based interfaces for web users
Can be implemented through standard project management techniques
Easyto use and maintain
User definable security features and Super User Control of the Application
Customer & Bank A/c's can be maintained in multi currency and multi entity
Currency wise / Location wise Stock Reports
GL Account can be maintained in five levels and Chart of Accounts in-line with Central Bank requirements
On line Trial Balance and Profit & Loss , no batch processing required
Provisional/Temporary gain/loss currency/entity wise
Modular Design and able to select the features on demand
Multi Branch support with Distributed architecture
Fixed Assets and recurring Depreciation Module
Central Bank Reports Form 1, 2, & 3 for UAE
Fully Complied with Central Banks of UAE, Qatar, Bahrain, Kuwait, Oman. Various country governance taken care. For example, vast requirements of QCB and automated integration of QCB ERP with SYMEX
Black Listed Names Checking in Transfer, Draft, FC Modules etc
Automatic Central Bank Forms printing for amount above AED.2000/- & AED.40000/-
Central Bank, OFAC or other Black List Interface
Membership Card can be created from TT/DD Screens or separately from the masters, saving huge time for counter clerk while customers are in queue.
Multiple Beneficiary facility for a single Remittance from single interface
AML, Money Laundering Act and Compliance rules embedded with reports like biggest Remittance etc.
Supports File Formats of more than 65 Banks around the Globe
Online Integration with Systems like EarthPort, Sethu Systems (Axis Bank)
STP and FileAct® Integration with SWIFT
Image Compression Techniques while storing ID Digital Images in the database
Tagging of suspicious remitter in Card/Membership Master
Enhanced visual presentation plus easy maneuverability.
Long waits avoided and efficiency provided
Access to information for the assigned users only.
Does not have to look for a manual. Menu presented is easy to select.
Total position as well as statements of different currencies for a particular customer can be known at anytime.
Entity wise stock held by cashiers and agents for each currency, FC,TT, TC
Total gain or loss of the company, currency wise, entity wise (FC,TT, and TC) can be found out at any given time.
Financial position of the company is available at any time without further data entry or analysis.
Daily profit available through FIFO or revaluation method
Month end profit calculation through revaluation method
Data is kept at Branch levels and reporting made easy for the company as a whole.
Financial Reports and Registers can be made at any level as consolidated and branches.
Automatically generates Central Bank Reports and no additional time is spent for its preparation.
Running costs are negligible and the life of the program being very long is a long-term investment option.
Success Behind Symex
SYMEX was developed by professionals with wide experience in the Money Exchange business. Money Exchanges have discovered that SYMEX from Mighty Systems provide them with a 'powerful' tool for the effective state-of-art operation of their business. Various reports can be generated in minutes at teller level to management level at any given point. Central Bank reporting, so far a nightmare for many, made easy at the click of button. Instant Trial Balance and Profit & Loss accounts are available. SYMEX is easy to use, and hence with minimum training, users at all level would learn to maneuver through the program. It incorporates on line help facility as well. As business today increasingly depends on Information Technology, we are sure, as a successful businessman you will go for a system that keeps abreast with the advancements in the marketplace. We offer SYMEX as a cost-effective option for your long-term investment.
Deliverables Of Symex - Module Wise
---

150+ Global Clients

15+ Years in Business

24x7 Support

Flexible Pricing Model

150+ Noteworthy Projects