Our Product
PETRA-TRADING
---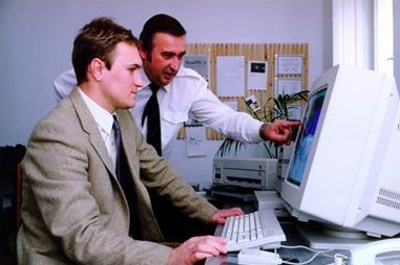 Business today cannot thrive without effective information management. Managers equipped with effective, up-to-date information often beat the competition. In order to provide an integrated system to manage information and resources of business houses, Mighty Systems has launched another product called "PETRA". This total enterprises solution fills the vacuum which ready-made accounting packages available in the market can't or will not fill. "PETRA" can be quickly implemented in any industry or business and can be easily customized.

"PETRA" is a full-customizable, scalable Enterprise Solution for Trading, Manufacturing, and contracting sector. "PETRA" is focusing on Automobile Trading and Workshop. "PETRA" is integrated with comprehensive HR module according to UAE Labor laws and regulatory.

"PETRA" supports Multi-Company, Multi-Location with its Centralized Structure and Consolidation at the End-Level MIS Reporting. "PETRA" is made available in Microsoft platform and can be implemented in short span of time. "PETRA" can be customized to suit the customer requirements and is scalable to add the modules later on long run.
Modules of PETRA - TRADING
---
Some of the Salient Features of the PETRA
---
POS Solution for retail outlets
Integration of Remote Branch and/or Warehouse by taking advantage of latest Networking techniques
Barcode Integration for Inventory Control and accurate Stock Management
Workshop / Service Modules based on Job Costing concepts
Integrated HR module as per UAE Labor Laws and regulatory
Additional modules like Costing, Fixed Assets, Bank Reconciliation and Budgeting
Integrated Accounts Management with the modules offered
Stock, Product, Sales, Purchase Management and related MIS Reports
Extensive Administration control and Enterprise Security of Modules and Transactions

150+ Global Clients

15+ Years in Business

24x7 Support

Flexible Pricing Model

150+ Noteworthy Projects